Boat History
Vintage Model Works specialises in renovation and construction of model aircraft and boats of the 1940s, 1950s & 1960s.
Classic designs by Veron, Maycraft, Aerokits, Frog, Adamcraft and Modelmaker are brought back to life.
The following  photographs show some of the models restored by VMW in recent years.
Constructed in 1956 renovated in 2003, length 72″ with a beam of 20″.  This model is powered by a modified Anzani 23cc outboard motor seen here sailing on the River Thames at Laleham.

The Marlin is over 50 years old and is scratch built and of wood and ply construction, a one-off model.
Perormance is realistic because of its large size and sound.

A photograph showing the Marlin engine (actually a modified  two-stroke British Anzani outboard motor) fitted with a clutch and electric pump for water-cooling the cylinder head.  Two persons are required to lift the model because of its heavy weight.
M.S. Northern Star Customs Launch, 54 inches length and 15 inches beam, based on a Bolsons design (Poole boatbuilder now defunct).  Introduced in 1956 by the Keelbuild Model Aero Works of Newcastle.
This example was renovated by VMW modellers in 1998.  The model was found in a junk shop in Dorset complete with a Taycol "Super Marine" electric motor.  This has since been replaced with a "Double Special" and is in use in the model (probably the only one still used).
This photograph shows the larger Taycol Double Special (centre) compared to the smaller Supermarine and Meteor motors.
At 54 inches in length this was the largest production kit available in 1956, an extremely capacious hull making it suitable for bulky early radio control equipment and batteries.
Photograph showing the huge area available for early radio control equipment and was essential for batteries and valve receivers.  The model parts were all pre-cut plywood and with eggbox construction skinned with 1.5mm ply.
Copy of original magazine advert from the 1950s featuring the Taycol "double special" electric motor which powers the Northern Star.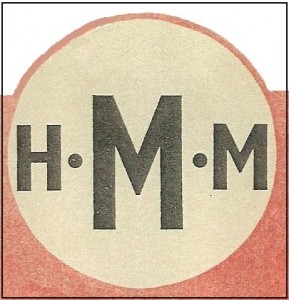 After lying incomplete for many years in a junk shop this example was finished by VMW in 2001.
Another Wavemaster revovated by VMW in 1998 powered by Robbe 700 motor (water-cooled) with power from Nmh battery.  The model is used for charity promotion.
Photograph taken in 1953 of the Wavemaster with the original description emphasising its suitability for radio control.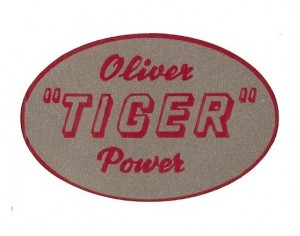 John Oliver of Oliver Tiger engine fame pictured in the 1950s with his Wavemaster powered by an Oliver Tiger Major 3.5cc marine diesel engine.
The Wavemaster was originally produced by Hammersmith Model Makers and designed by L J Rowell in 1953.  In later years it was produced and marketed by Yeoman Kits owned by A A Hales Ltd.  This advertsiement is from circa. 1960.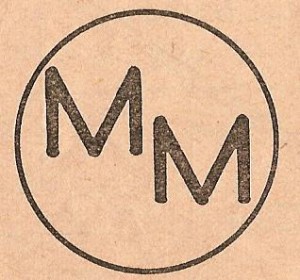 The late Vic Smeed's Moonglow, renovated by VMW modellers in 1999.  Robbe 700 motor (water-cooled) powered by a 12v gell cell battery.
The model first appeared in Model Maker magazine in July 1964 and was intended to be a simple "fast build model" for radio-controlled steering competitions.  Building time was an ambitious under 6 hours!
The original Moonglow was powered by an ED Sea Otter diesel.
The late Vic Smeed probably the most prolific designer of boats and aircraft in the World.  Also editor of Model Maker and Model Boats and author of many books on modelling.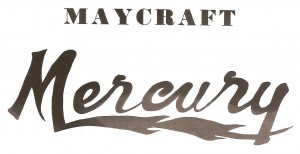 This example of the Maycraft Mercury was completed and renovated by VMW modellers in 2005.  Length 40″, Motor MFA Torpedo 850 (water-cooled), Speed controller Electronize 35 amp, battery 12v 2.3 amp gell cell. Finished in International Marine Ivory and blue Enamel.
Maycraft produced high quality kits in the 1950s and 1960s.  Cutting and materials were excellent for the period and were indeed deluxe models at that time.  They were distributed by Keil-Kraft.  Only a few designs were produced.

Frog Kit – Described as a high speed patrol launch this example was renovated by VMW modellers in 1999 and converted to electric power using Robbe 700 motor which is extremely fast using Nmh batteries.
The original kit was produced in 1964 for FROG and powered by a 3.49cc diesel.
Catalogue photo of advertisement for the 34″ FROG RAF Launch – probably a semi-scale model from 1964.
The model was probably based on an RAF range safety launch.

The 46″ Sea Queen  was introduced by Aerokits in the early 1950s.  Based on a Norfolk Broads cruiser it was designed by the late Leslie J Rowell owner of Aerokits which later became Lesro Models.  This example was originally i/c powered but was renovated and converted to electric power by VMW modellers in 2007.  The colours are ivory and blue International Marine enamel.
VMW use Sea Queens for Charity promotions.  This model is over 40 years old and is seen entertaining the public near Swanage pier, Dorset in 2006.
Another picture of the diminutive Sea Queen with a beautiful backdrop at Swanage.
Powered by an MFA 850 motor with water-cooling coil, Electronize 30 amp speed controller and power from a 12v 7amp gell cell battery.  The model performs with more than adequate speed.  The model is finished in high gloss International Marine enamel and varnish.

This example is a Precedent kit – length 46 1/2 inches, two versions of this size are kitted both in fibreglass or wood.  This model is wood with extra detail added by the builder.
Photograph of model used for advertising purposes.

The Veron Huntsman/Swordsman is an open cockpit version length 42″ kitted by Veron Model Aircraft at Southbourne, Dorset and designed by the late Phil Smith.  Restored by VMW modellers in 1999 powered by MERCO 61 glowplug motor.
Considered to be the E-type of motorboats in the 1960s, this photo shows one of the many celebrity owners, Billy Butlin racing his open cockpit Huntsman at the Daily Express power boat race in 1961.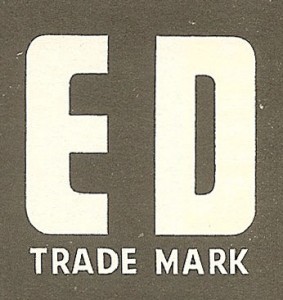 THE ED CROSS CHANNEL BOAT
The photograph shows the Miss Eedee boat on test on the River Thames at Richmond in 1951 with George Honnest-Redlich and director of electronic developments, J E Ballard.  The model visited the Festival of Britain site nat the South Bank under its own power and later in the year crossed the Channel from Dover to Calais in 9 hours.  Named Miss Eedee the model was 5 feet long with a 2 feet beam powered by a 4.5cc diesel engine designed by Basil Miles.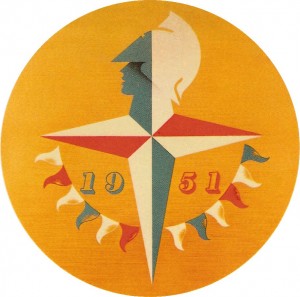 An example of the Veron Veronica yacht restored by VMW modellers in 1997, length 27″, beam 6 1/2″.
Introduced in the late 1950s to the Veron range by designer Phil Smith.  This photograph shows him examining the prototype Veronica with the restored model at Poole in 2007.
A photograph of the late Phil Smith with the original prototype model in Poole 2007.
The kit was complete including the cotton sails.

The Sea Commander was introduced by Aerokits at Gorleston Norfolk in the early 1950s.  Designed by L J Rowell the Sea Commander is a smaller version of the Sea Queen.  The length is 34 1/4 inches by 10 3/4 inches and is almost identical except there is no mast.  Intended for the ED Marine Racer and Hunter power plants or electric motors.  This example was found at a boot sale and restored by VMW modellers in 2000,  it is powered by a Robbe 700/13 turbo electric motor.
This photograph of a Sea Commander that had attempted to cross The Solent  is shown at Ryde, Isle of Wight, where it had successfully completed half the crossing in 1963 before the weather had forced the attempt to be abandoned.  It was powered by a Taplin Twin marine diesel engine which was somewhat over-powered for the size of the model.
An original Aerokits advert from the KeilKraft Marine Models catalogue showing the range of fittings available from Mersey Marine.

Another popular design from the 1950s Aerokits range.  A fast small boat (length 25 1/4 inches by 8 inch beam) when fitted with a suitable motor.  This modified example was restored by VMW modellers in 1999.
An original advert for the Sea Hornet from the KeilKraft Marine catalogue also showing fittings available at the time.
An original Aerokits 34″ Crash Tender renovated by VMW modellers in 1999, powered by a Graupner 700 motor with an Electronize 35 amp speed controller.